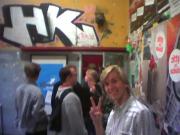 Im at a great Berlin rock club which pretended to be all gothic on the outside but isnt.
Have met a local guy called Jules. I checked his id and that really is his name. Getting some first hand stories about east and west, its fascinating.
Finally a proper big night out here!